In today's rapidly advancing world, the importance of scientific research and technological advancements cannot be overstated. From breakthrough medical discoveries to cutting-edge innovations in various industries, the role of laboratory, scientific, and medical equipment is pivotal. In India, one name that stands out in this field is Lasany International – the country's top laboratory, scientific, and medical equipment manufacturer and supplier.
Lasany International has earned a stellar reputation for its commitment to excellence, precision, and innovation in providing high-quality laboratory, scientific, and medical equipment. With a wide range of products and services, they cater to diverse sectors such as pharmaceuticals, healthcare, research institutes, educational institutions, and more.
One of the key strengths of Lasany International lies in its extensive product portfolio. They offer a comprehensive range of laboratory equipment that encompasses everything from basic essentials to sophisticated instruments. Whether it's centrifuges spectrophotometers microscopes or autoclaves, Lasany International ensures that their equipment meets the highest standards of quality and accuracy.
In addition to laboratory equipment, Lasany International specializes in scientific instruments that are designed to meet the specific needs of researchers, scientists, and professionals across various fields. Their instruments, such as gas chromatographs, liquid chromatographs, and atomic absorption spectrophotometers, enable accurate analysis and precise measurements, facilitating groundbreaking research and development.
Moreover, Lasany International recognizes the importance of medical equipment in delivering quality healthcare services. They offer an extensive range of medical devices and instruments, including diagnostic equipment, surgical instruments, patient monitoring systems, and more. Their commitment to delivering reliable and technologically advanced medical equipment has made them a trusted partner for hospitals, clinics, and healthcare providers nationwide.
What sets Lasany International apart from its competitors is its unwavering focus on quality. Each product undergoes rigorous testing and quality checks to ensure that it meets international standards. With state-of-the-art manufacturing facilities and a team of skilled professionals, Lasany International strives for perfection in every product they manufacture.
Customer satisfaction is at the core of Lasany International's business philosophy. They believe in building long-term relationships with their clients and providing them with personalized solutions tailored to their specific requirements. Their dedicated customer support team is always ready to assist and guide customers in selecting the right equipment, providing technical support, and addressing any queries or concerns.
Furthermore, Lasany International's commitment to sustainability and environmental responsibility is commendable. They integrate eco-friendly practices into their manufacturing processes, ensuring minimal environmental impact. By prioritizing sustainable solutions, Lasany International contributes to a greener and more sustainable future.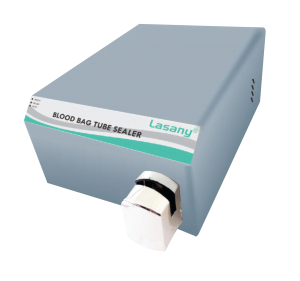 In conclusion, Lasany International has established itself as India's leading laboratory, scientific, and medical equipment manufacturer and supplier. With their wide range of high-quality products, commitment to excellence, and dedication to customer satisfaction, they have become the go-to choice for laboratories, research institutions, medical facilities, and professionals across the country. As India continues to progress in scientific research and healthcare advancements, Lasany International remains at the forefront, empowering scientists, researchers, and healthcare providers with the tools they need to make a difference.