In the ever-evolving world of scientific research and industrial processes, precision and accuracy are paramount. When it comes to measuring the viscosity of fluids, the importance of reliable equipment cannot be overstated. This is where digital viscometers come into play, and in India, one name stands out as a trusted supplier and manufacturer – Lasany International.
Lasany International is a renowned player in the field of laboratory equipment and scientific instruments in India. With a strong commitment to quality and innovation, they have earned a reputation as one of the best digital viscometer suppliers and manufacturers in the country.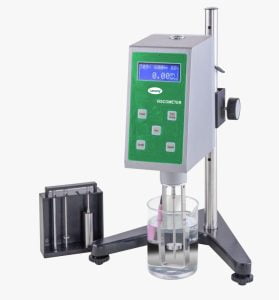 Why Choose Lasany International?
Quality Assurance: Lasany International is dedicated to providing products of the highest quality. Their digital viscometers are built to meet international standards, ensuring accurate and reliable results every time. Quality control is at the heart of their manufacturing process, ensuring that each viscometer is calibrated to perfection.
Wide Range of Options: Whether you need a viscometer for research, quality control, or process monitoring, Lasany International offers a wide range of options to cater to diverse needs. From rotational viscometers to capillary viscometers, they have it all.
Competitive Pricing: While their products are top-notch, Lasany International also understands the importance of cost-effectiveness. Their competitive pricing ensures that you get the best value for your investment.
Excellent Customer Support: Customer satisfaction is a priority for Lasany International. Their dedicated customer support team is always ready to assist with any queries or concerns, ensuring a smooth purchasing experience.
Customization: Every industry has its unique requirements, and Lasany International recognizes that. They offer customization options to tailor their digital viscometers to your specific needs, ensuring optimal performance in your application.
Timely Delivery: Time is often of the essence in scientific research and industrial processes. Lasany International takes pride in its efficient delivery system, ensuring that your viscometer reaches you on time, every time.
After-Sales Service: Your relationship with Lasany International doesn't end with the purchase. They provide comprehensive after-sales service, including maintenance and calibration, to keep your viscometer performing at its best.
Conclusion:
When it comes to choosing a digital viscometer supplier and manufacturer in India, Lasany International emerges as the top choice. With their commitment to quality, wide range of options, competitive pricing, and excellent customer support, they have earned the trust of countless researchers and industry professionals. Whether you're in academia, research, or industry, Lasany International has the perfect digital viscometer solution for you. Make the smart choice for precision and reliability – choose Lasany International.