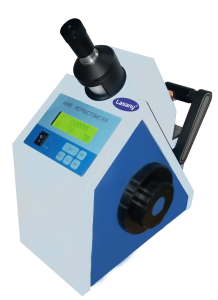 Lasany International Is the best analytical and laboratory equipment Manufacturer and Supplier in India. In the dynamic world of scientific research and analysis, having reliable and state-of-the-art laboratory equipment is paramount. For those seeking excellence in analytical and laboratory solutions, look no further than Lasany International. As a leading manufacturer and supplier in India, Lasany International has carved a niche for itself, providing cutting-edge equipment that meets the evolving needs of the scientific community.
Unveiling Lasany International:
At the heart of Lasany International's success lies a commitment to quality, innovation, and customer satisfaction. Established with the vision to contribute to scientific progress, the company has consistently delivered high-performance analytical and laboratory equipment since its inception.
Why Choose Lasany International?
Quality Assurance: Lasany International takes pride in maintaining stringent quality control measures at every stage of the manufacturing process. The result? Products that meet and exceed industry standards, ensuring accuracy and reliability in your laboratory experiments.
Innovative Solutions: The field of analytical and laboratory sciences is ever-evolving. Lasany International stays ahead of the curve by continuously investing in research and development. This commitment to innovation means you can trust their equipment to keep pace with the latest advancements in scientific technology.
Wide Range of Products: Whether you require precision balances, spectrophotometers, chromatography systems, or any other laboratory equipment, Lasany International has you covered. Their diverse product range caters to the varied requirements of research, pharmaceuticals, healthcare, and more.
Customer-Centric Approach: Lasany International places a strong emphasis on customer satisfaction. Their team of dedicated professionals is ready to assist you in selecting the right equipment for your specific needs. With a focus on building lasting relationships, they go the extra mile to ensure your experience with their products is seamless.
Global Standards, Indian Prices: Lasany International combines global quality standards with competitive pricing, making its products accessible to a wide range of customers. This commitment to affordability without compromising on quality sets them apart in the industry.
Lasany International is a prominent company specializing in the manufacturing, supplying, and exporting of analytical instruments both within India and internationally. They are recognized as Analytical Lab Instruments Manufacturers, Analytical Lab Instruments Exporters, Analytical Lab Equipment Manufacturers, and Analytical Lab Instruments Suppliers.
Lasany International's product range includes Micropipettes, cutting-edge Dairy products, reliable Soil Testing Instruments, essential Autoclaves, advanced Microscopes, premium Laboratory Glassware, accurate Refractometers, and Gel Documentation systems, Spectrophotometers, blood bank equipment, Blood Bag Tube Sealer, FTIR-Spectrometer. These offerings suggest a diverse and comprehensive range of analytical instruments catering to various scientific and laboratory needs.
Lasany International exports its products to a diverse range of countries around the world. Some of the key destinations include Nigeria, Vietnam, Indonesia, Turkey, Brazil, Zimbabwe, Sri Lanka, Syria, Iran, Iraq, Ghana, Colombia, the Philippines, Italy, Yemen, Peru, Uganda, Israel, and more. This global reach reflects Lasany International's commitment to serving customers in various regions and contributing to international trade and collaboration.
Conclusion:
In the realm of analytical and laboratory equipment, Lasany International stands as a beacon of excellence. With a rich legacy of delivering precision and innovation, the company continues to empower scientific endeavors across India. When you choose Lasany International, you're not just acquiring laboratory equipment; you're investing in the future of scientific discovery.